Valguarnera Caropepe is a beautiful town situated in the mountainous region of Sicily. The town itself is over 1900 ft above sea level, which inspires beautiful views and hikes.
The town has seen remarkable growth since the 19th century, due to a boom in sulfur mining. Fortunately, the town does not smell like Sulphur.
Valguarnera has an incredible history, with artifacts in surrounding areas that date back to the 7th century BC, as well as beautiful churches and one of the most beautiful Municipios (town hall) we will be seeing during the trip.
Parco Minerario Floristella-Grottacalda
The mining park of Floristella-Grottacalda is one of the most visited parts of Valguarnera Caropepe. The Park incorporates the names of two abandoned sulfur mines, resulting in one of the most expressive archaeological existing settlements in the south of Italy.
The vast complex mining provides a real historiography of different ages, allowing visitors to view the old systems and techniques of mining and smelting sulfur.
Still visible are the calcaroni (circular furnaces for melting and separation of sulfur from the inert material), the shafts (semi-vertical tunnels used in pre-industrial times to reach the reservoir), the fortresses and the facilities of the vertical wells (used in recent times for the descent into the underworld) and the Gill ovens (more modern system for melting sulfur).
Casa Museo Caripa
Valguarnera Caropepe, like much of Sicily, is an ancient city that has seen many conquerors and rulers. It is through these conquests that civilization has evolved and makes each area of the world very unique.
Valguarnera has a very unique culture and history, and fear of losing such culture and tradition is what prompted the creation of the Casa Museo Caripa. This museum sets to preserve the culture of the era between the 19th and 20th centuries; and more specifically,  portrays domestic and social life during that era. The Casa Museo Caripa is a very popular attraction among locals and visitors, and is a must see if you are around the area.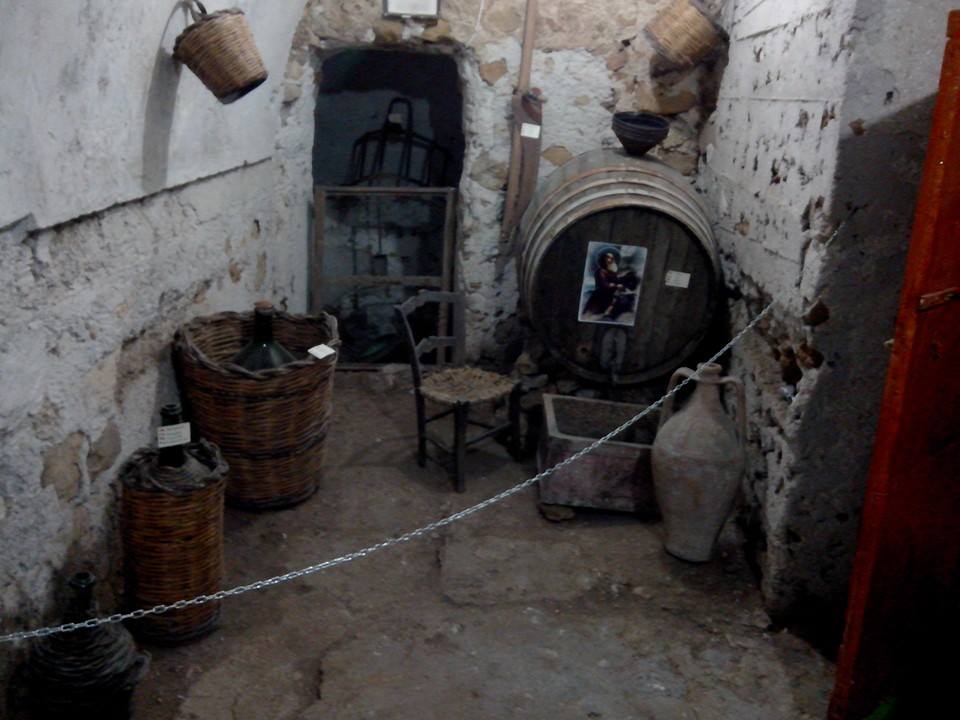 Museo Etno Antropologico e dell'Emigrazione Valguarnerese
In English it is called the the Museum of Ethno-Anthropological and Emigration. This museum will pull at the heartstrings as you walk through. It represents the struggle of the Valguarneresi people in the past.
As a mining town, many of the citizens as well as immigrants worked in very strenuous working conditions, both in the mines and in the fields. Walking through the museum, you will see pictures as well as tools depicting what life was like to live in a poor mining town around 150 years ago.
It is important to remember the past, in order to pave the way to a better future. The tour takes about an hour and gives visitors a great understanding of the town's history and a deep appreciation of contemporary labor laws and practices.